Dental Services
Bradford Dentistry strives to provide quality care in a comfortable atmosphere to patients of all ages. We pride ourselves on providing on-time, gentle care at our conveniently located Cotswold office. Our goal is to make sure you feel comfortable with the dentistry you desire and the dentistry we offer.
We offer a wide range of dental services and will tailor a plan that meets your individual needs.
Our services include, but are not limited to:
Preventive Care
Teeth Whitening
Tooth Colored Fillings
Crowns and Bridges
Implants
Tooth Replacement
Cosmetic Dentistry
Extractions
Have a question about a specific procedure or are you unsure of your specific needs? Contact us at 704-364-8685 or info@bradforddentistry.com.
Patient Education
Want to learn more about general dental services or what is new in dental health?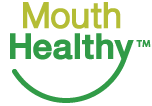 Visit www.MouthHealthy.org, an educational website published by the American Dental Association.